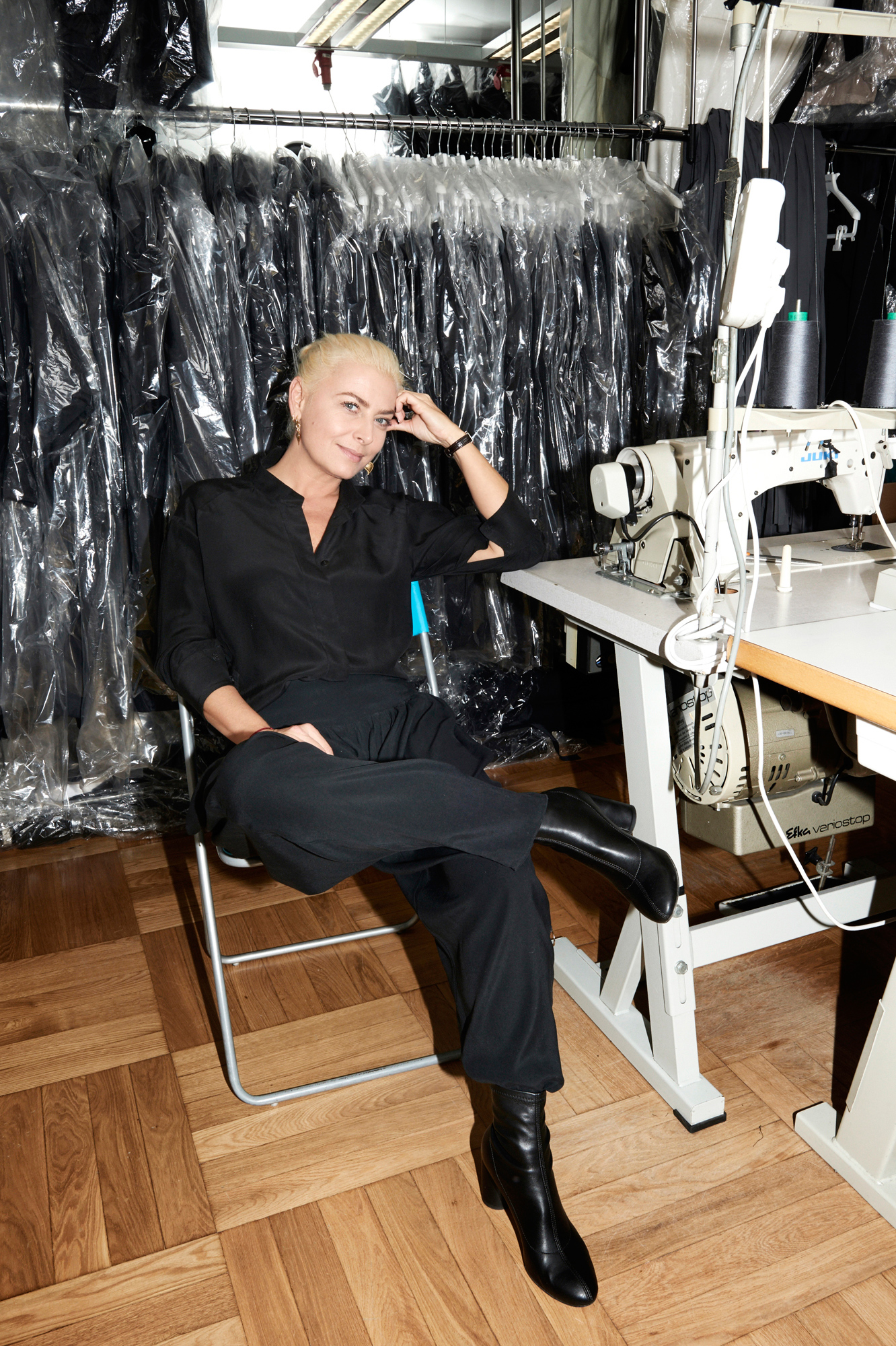 Based in Warsaw, Ania Kuczyńska is one of the most distinguished, best selling fashion designers in Poland. She is a graduate of Accademia Koefia in Rome and Esmod International in Paris. Wallpaper Magazine called kuczyńska the "Pole Star"and described her as "the brightest beacon in the Polish design firmament" Over the past 10 years Ania Kuczyńska has continued to refine her distinguished aesthetic, often described as "ornate minimalism".
"The Eastern Promise" style.com
"Very much the complete, modern European" British Vogue
"Authentically inspiring and glamorous because it is realistic, empathetic and intelligently designed" Diane Pernet, ASVOF

Site aniakuczynska.com was created with support
from the European Regional Development Fund.